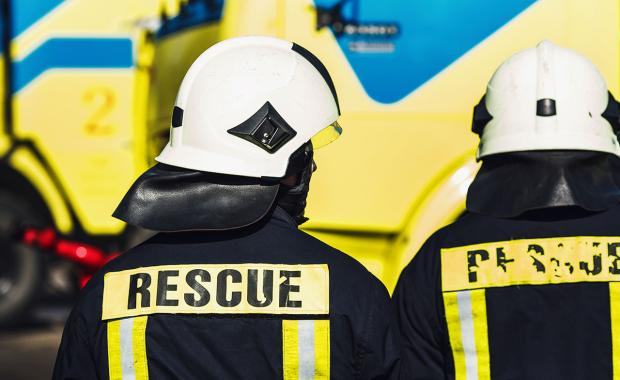 28 July 2022 – CGIIt recently announced the launch of CGI Sense360, a business and IT consulting services company, which is a cloud-based intelligent analytics platform that uses augmented reality (AR) to give emergency responders comprehensive and accurate situational awareness in the event of a disaster.
According to CGI, using comprehensive data sources and augmented reality, the platform creates a visual situation overview that helps organizations organize and speed up rescue operations more efficiently.
Whether the disaster is caused by natural or human hazards, updated information is essential for safe and successful rescue efforts. As a result, CGI Sense360 creates a comprehensive picture of the disaster using data from a variety of sources across the ecosystem, such as satellites, drones, and maps; infrastructure, geospatial data, weather and environment; databases, blogs, and online social media. The platform's integrated, secure communications system combines augmented reality, situational images, and other data to create a visual overview that is shared with emergency responders in a context-sensitive manner to enable faster and safer rescue operations.
International Aid Organization ISAR (International Search and Rescue) in Germany was a project partner in the design and development of CGI Sense360. Furthermore, the ISAR team is accredited by the United Nations for international rescue operations.
We provide international assistance in humanitarian missions. For example, after natural disasters and accidents or in war zones, Dr. Stephen Bayer, Project Coordinator at ISAR, said, "The immediate availability of detailed status images and current data is critical for rapid and effective rescue measures. It is precisely this information that an analytics platform can provide. CGI Sense360 Cloud-Based Data".
CGI notes that the development of the platform is also supported by the European Space Agency (ESA). CGI space experts have worked closely with the European Space Agency for nearly 40 years, including in Bochum and Darmstadt, Germany. Current CGI projects include the development of a centralized "pooling and sharing" system for secure satellite communications services.
"In rescue operations, analog operations are still dominant in many cases," noted Stefan Weichert, Senior Vice President of CGI Operations in Northern Germany. However, an accurate picture of the situation and an unrestricted flow of information are indispensable in the event of a crisis or disaster. In addition, the time factor is important. With CGI Sense360, we offer a high-performance, intelligent, and secure platform that meets these standards. Provides all information needed for time-critical coordination and relief operations in near real time. We see very significant market potential for our new platform, which takes the benefits of digitization a decisive step forward."
CGI Sense360 was initially designed to support disaster rescue teams, for example, in war zones or in the event of terrorist attacks, accidents, earthquakes, tsunamis, floods and wildfires. CGI stated that the solution builds on the company's experience in supporting its customers globally with natural disaster planning and recovery programs. This includes developing bushfire mapping services using artificial intelligence and space data for the European Space Agency, introducing a future flood forecasting system in England, and working with US states and territories to deploy data management systems to manage natural disaster recovery programmes.
CGI added that it is continuing to develop the CGI Sense360 solution for additional situation awareness scenarios, such as military, police and fire departments, and organizations with critical infrastructure such as utilities, airports, and container terminals.
For more information about CGI and its business solutions, please visit the company website.
Image credit: CGI
Sam Sprig



Sam is the founder and managing editor of Auganix. With a background in research and report writing, he has been covering XR industry news for the past five years.